Branding is the customer's perception of your brand. Corporate Visual Identity is what he sees when he relates to it.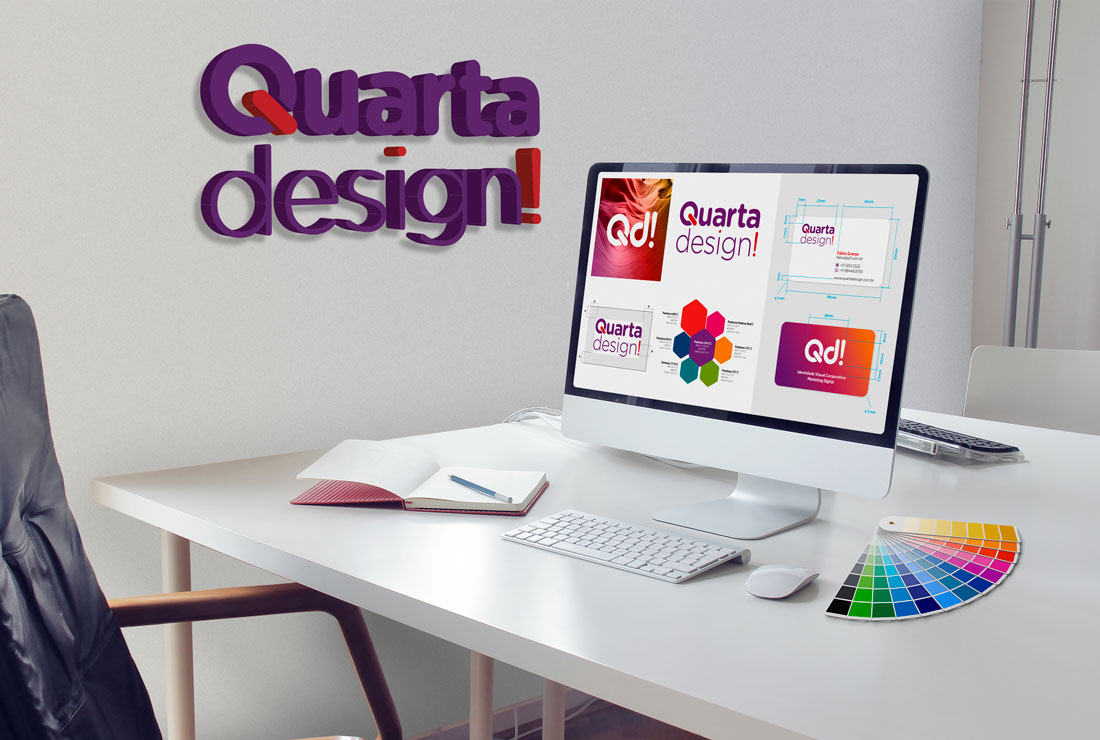 Corporate Visual Identity is a set of elements that define your company to the public. This set of elements is the most tangible part of your Branding.
One of the most important elements of a Corporate Visual Identity is the logo. A well-designed logo conveys the right message to your audience. That's right, your logo should talk to your audience, not meet the aesthetic needs of the Designer or the personal taste of the company's owner and directors.
A good designer doesn't create the logo. He does research and conducts a process with the company's decision makers to define the best elements for the logo and for the Corporate Visual Identity. Based on all this material, he defines the company's Visual Identity.
Other elements also define the Visual Identity: own color palette, typography, graphics and guidelines for the use of images.
Brand Guides
In order for all these elements to be applied correctly, Brand Guides must be created. There are several manuals that can be created to help define and consolidate the application of Corporate Visual Identity and even Branding. These manuals must have clear and accessible language so that everyone involved in the process can understand. It's an audience that ranges from professionals working in the company, in Marketing and Sales, to Designers and other people involved in the preparation of materials.
The scope of a Visual Identity varies greatly, depending on the customer's activity and even how he approaches his prospects. You need to survey all touchpoints — all media where your end customer has contact with your Visual Identity.
We build the Corporate Visual Identity by creating for our clients: BrandGuides, websites, folders, presentations, packaging and more.
Contact us so that we can prepare a pre-brief for your project and a commercial proposal.
Some of the services we offer for Visual Identity
We create BrandGuides for companies, products and services. We develop logo application manuals, stationery and special manuals for social networks. Know More >
We develop websites tailored to each client, using the most modern technologies. 
Know more >
We create and design brochures, catalogs and a wide range of printed materials. Know more >
We create boxes, bags, labels, tags etc. following the identity developed for your company. Know more >
We create business cards, letter paper, envelopes, templates for presentations and other pieces. Know more >
Examples from our Portfolio